What is patient and public involvement?
This section explains the difference between patient and public involvement and patient participation in COS studies
Patient and public involvement (PPI) in your COS study – PPI is where research is "carried out 'with' or 'by' members of the public" not just "'to', 'about' or 'for' them". For example, patients may help you to design, oversee and disseminate your COS study. You may hear different terms used in different countries to describe the same activity, for example the terms consumer involvement, patient or public engagement.
Patient participation in research – PPI is different to patient / public participation in core outcome set (COS) development.  When patients / the public take part in COS development they are giving their views about outcomes and how important they consider them to be.  Participation in COS studies generally requires ethical approval, whereas in many countries PPI does not.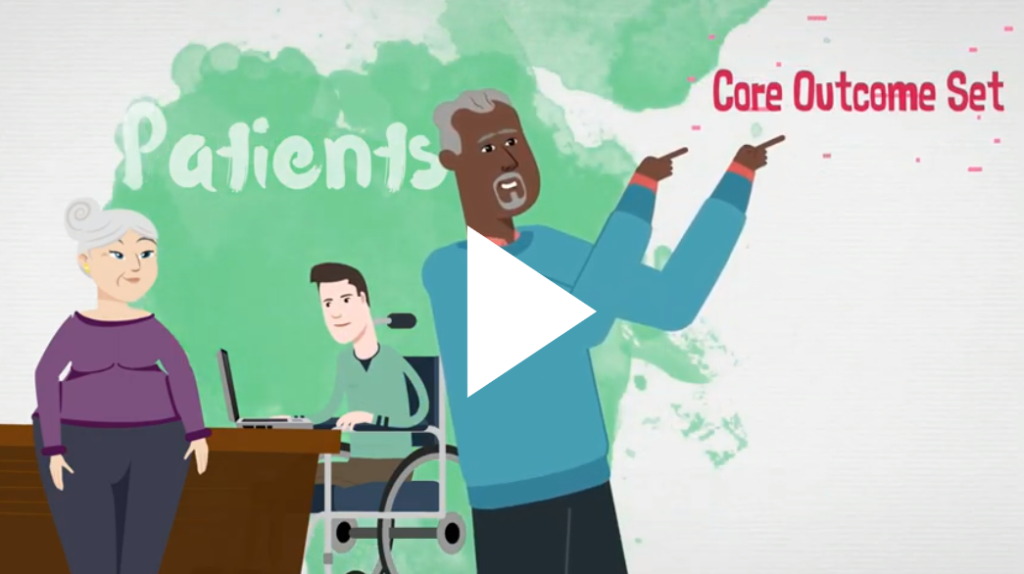 Click the image to watch a video about patient and public involvement in core outcome set development.